The following interview with Andrew Carr, Managing Director of APG Europe was issued by Ben Giese from Ixtenso; a retail media partner. Andrew Carr discusses the envisaged trajectory of cash drawer innovation and serving the retail requirements unique to boutique, retail, hospitality and convenience store environments.
To see a live demonstration of our products come and visit us at Retail Expo 2020 at Olympia London from the 29th – 30th April 2020.
Innovation Starts with the Customer Experience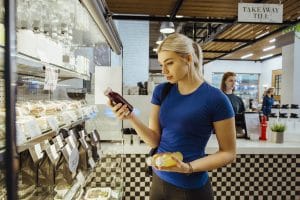 The innovation of APG cash drawers always has the delivery of excellent customer experience, at the forefront of its development and strategic planning. Andrew discusses how technological developments with the SMARTtill cash management solution have allowed APG to utilise technology in a way which maximises customer satisfaction. Particularly, with the SMARTtill Solution`s ability to reduce cash loss by up to 90%, meaning the accuracy of change given is significantly improved; greatly enhancing the customer experience.
Andrew explains how partnerships with innovative software integrators have extended the functions of APG`s cash management solutions, which has generated positive reception and excitement from retailers and customers alike. Showing that innovation is key to the development of cash drawers, to address customers` needs. In terms of core cash drawer products, innovation still plays a crucial part as Andrew explains how some products are being made from combinational materials to ensure they look both `sexy` and attractive for the modern retail environment. From the large range of traditional drawers, bespoke products, and the all-encompassing SMARTtill® Solution, utilising unique software and data analytics; APG has something to accommodate every retail environment.
iXtenso: If anybody thinks the world of the cash drawer is stale and boring, they'd be making a big mistake. Just as in other retailing areas, it's very important to be innovative and to make the customer's experience within stores better through technology. Speaking to Andrew Carr. the Managing Director for APG EMEA, what does innovation mean for APG?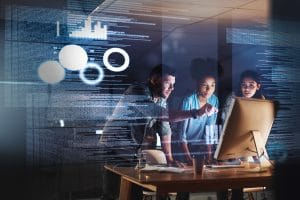 Andrew: For us here at APG, it means keeping up with what the retailers' needs are to make sure they can connect with the consumer effectively. We've been innovating for the last two or three years, particularly with our cash management solutions. Our latest innovation broadens the benefits of our SMARTtill cash management solution. We've released our new software called CurrentSee Software, which tracks and monitors your cash handling activities and cash performance in conjunction with the SMARTtill® Solution in real-time
Cash Management Software and Services
iXtenso: So, we have seen SMARTtill Solution before, but this is now backing up the SMARTtill Solution with actual software?
Andrew: Yes, absolutely right. As we move into the solutions business we're expanding intp software and services, to make the enrichment of what we are providing that much stronger for retailers.
It has really had a significant effect, as customers who have previously seen these solutions have been very excited. We are working with a large number of software integrators who are opening up a great deal of opportunity for us, by developing their own software that works with a whole range of applications. That makes it far more relevant for the market and also means a great deal for retailers.
iXtenso: Now, that is the software side you spoke to. I've also seen some new lines, some interesting things from a hardware perspective on the stand. What are you guys up to?
Andrew: Well, you never really think of a cash drawer as sexy. However, we have developed drawers that really are designed for the modern retail environment, as retailers are really trying to transform how they engage with their consumers. Therefore, we have to evolve the technology in accordance with this and make it more visually fitting. We have got some solutions available that are really good for a boutique. These brand-new solutions are a mixture of metal and plastic, are price competitive and very robust to enable us to move into new markets where the demand for this is extremely high.
Global Partners and Distribution Footprint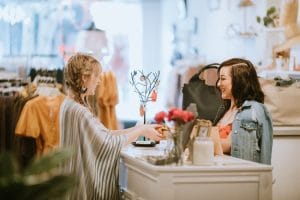 iXtenso: Is APG known as a company that has a sweet spot in the market from a customer's perspective? Or can you offer multiple products to all markets?
Andrew: We are now truly global with manufacturing facilities in the United Kingdom and the United States and offices in France, Germany, and Spain. APG Cash Drawer and we are expanding our focus geographically and our distribution and OEM partners help with this expansion. This means we now play everywhere.
From a product range perspective, we've got our good, our better, our best, and our bespoke range. Then we have got the cash management solutions as well. So, we have got a complete range of products. We can address all of the markets. We have got such a wonderful loyal group of partners, distributors and OEM providers, which give us great access into those market points.
Click here for more details on visiting us at the Retail Expo 2020