In this digital age, cash still represents 30% of all retail store transactions and 55% of transactions under $10. Cash also accounts for almost half (41%) of fast food purchases and a third of transactions (33%) at convenience stores. As mobile wallets and other cash alternatives are introduced, the trend raises the very real question of whether cash needs legislative protection. In a growing number of municipalities and States, the answer is yes.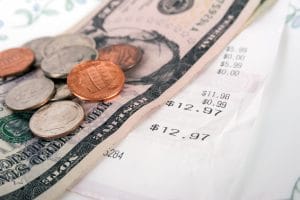 In March, Philadelphia became the first major U.S. municipality to ban cashless stores. New Jersey followed shortly thereafter. Currently, there are proposals to ban cashless businesses in New York City and Washington, D.C. The movement is expected to grow in other jurisdictions, especially now the ATM Industry Association (ATMIA) has decided to back the proposed bans. In the Commonwealth of Massachusetts, it`s been illegal for businesses to refuse to accept cash since 1978.
The backlash against cashless policies is fueled by several factors, primarily the concern over discrimination against unbanked and under-banked people. Other factors include concerns over the security of electronic payments and credit card fees assessed to merchants, which get passed on to consumers through the price of goods.
Discrimination Against the Unbanked
Cashless opponents say businesses that refuse to accept cash are discriminating against consumers who don`t have banking relationships, access to credit, debit cards or mobile payments. Typically these consumers consist of low-income people and immigrants.
A New York City Council report says 11.7% of the city`s households are unbanked compared to the national average of 7.7%, and 25.1% of city households are under-banked compared to the nation`s 20%.
"The unequal impact of cashless policies is cause for concern," the report says. "While the technology provides a range of benefits for business owners, relying solely on cashless payments generates a segregated purchasing system. This policy poses great harm for certain parts of the populations, and statistics show that this is disproportionally felt by poor, marginalized, and vulnerable communities."
In Philadelphia, the estimated number of unbanked residents is 6% and under-banked, 22%, according to the Federal Deposit Insurance Corporation (FDIC). The proposal to ban cashless policies in the City of Brotherly Love would assess fines of up to $2,000 to violators.
Credit Card Fee Increases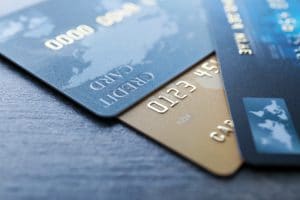 As the cashless backlash grows, credit card companies Visa and Mastercard are displaying a penchant for seriously bad timing by increasing fees to merchants and consumers. The increases affect "interchange fees," which merchants pay to the banks that issue cards. Others fees are related to the processing of credit card payments by financial institutions.
"Currently, 1% to 2.5% of the price for goods and services go to cover card fees," according to NACS, the convenience store industry advocacy group. "To protect their own profits, merchants might increase the prices consumers pay following such fee increases."
One of the issues with credit card fees is they tend to punish smaller, independent stores. "Some big merchants, including Amazon, Walmart and Costco, often pay lower fees due to the volume of transactions they handle," according to NACS.
Amazon Plays Both Sides
Amazon`s cashless stores have contributed to the backlash, and the company has threatened to cancel plans to open a store in Philadelphia because of the proposed ban there. But that isn`t stopping the retail giant from introducing Amazon Cash, which makes it possible for consumers to use their mobile number or scan a barcode at checkout or at a kiosk to add cash to their Amazon account. While this isn`t a literal use of cash, it allows Amazon to play both sides of the cash fence, raising the company`s chances to reach unbanked and under-banked consumers.
This digital adaptation of cash by Amazon is just another indication of the necessity to support cash. It also shows that no matter how hard proponents push for cashless policies, cash remains resilient – and unlikely to disappear any time soon. For more on cash resilience, download this report.