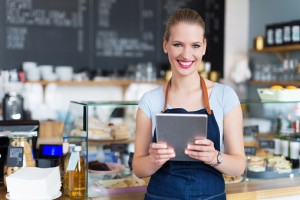 Jargon – curse or blessing? That really depends on how much, and in which context, you use it. No question, jargon can be effective among people who share common interests and knowledge, providing a kind of shorthand that gets the job done without lengthy explanations.
But jargon can get in the way, causing more harm than good, if people have no clue what you're talking about. No wonder Merriam-Webster has two distinct definitions for the term:
1: the technical terminology or characteristic idiom of a special activity, group, profession, or field of study
2: unintelligible, meaningless, or incoherent speech
It's that unintelligible, meaningless part you want to avoid with POS-related jargon. Let's say you're throwing out terms like mPOS, EMV and ISV while pitching to a prospect. Embarrassed, the person may not ask you to explain the terms, but chances are you won't get a call back if he or she had no idea what you were saying.
So when talking to clients, make it a habit to explain acronyms and other jargon until you are sure clients know them. It might even help to hand out a one-page glossary. Here are some terms it should cover:
1. VAR – Value-Added Reseller – Hey, that's you! But does your customer know that? Make sure they do.
2. mPOS – Mobile Point of Sale – By now, everyone knows what POS is in a retail context, but what about the m? Tell your customers it means mobile, not macho or momentary. The trouble with this acronym is "mobile" means different things to different parts of the market. Make sure you and your customer are talking about the same thing when using this one. You know the benefits of implementing mPOS solutions within retail-make sure customers know them as well.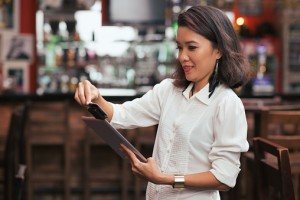 3. ISV – Independent Software Vendor – You don't want customers wondering how solutions can possibly be intravenous (in case they don't hear the S), so talk about software vendors who develop point of sale applications instead.
4. PCI – Payment Card Industry – Ah, here's a good one. No one ever refers to the "payment card industry," unless they're talking about security standards. Explain what it all means to customers and why they should care about PCI compliant POS solutions. The RSPA has a lot of great educational content to share with your customers. Make sure you take advantage of your membership resources. As a good reminder, cash is always PCI compliant 🙂
5. ISO – Independent Sales Organization – This term is used quite a bit in the payment card industry and is typically synonymous with credit card processing. This group typically has bank card relationships but not as an association member (VISA or MasterCard).
6. DMR – Direct Marketing Reseller – Over the years plenty of terms have been used for online retailers such as CDW and Insight, but in the context of the IT supply chain, DMR is typically used.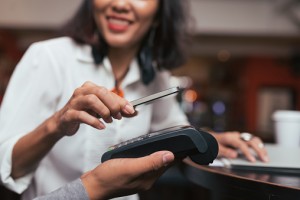 7. NFC – Near Field Communication – Now here's a term that says exactly what it means: Place two devices only inches apart so they can communicate. This one is easy to explain.
8) RFID – Radio Frequency Identification – This is another mercifully easy-to-explain term. Tell the customer RFID works with little tags attached to items to transmit product information.
9. mCommerce – Mobile Commerce – It's a safe bet many shoppers who use smartphones, laptops and tablets for purchases don't even realize they fit into the mCommerce category, but indeed they are.

10. mP2P – Mobile Peer-to-Peer –This a newer term, so fewer people have heard it, much less know that it means applying the P2P sharing concept to mobile wireless applications. APG's NetPRO™ interfaced cash drawers communicate as peer devices on a network in this way.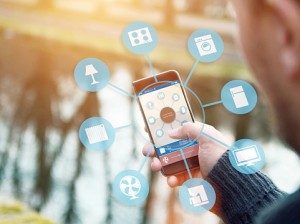 11. EMV – Europay Mastercard and Visa — With the recent liability shift that took place last October, let's hope you've communicated the importance of this term to your customers. Retailers are at risk if they choose to ignore the importance of EMV compliant POS solutions. The potential for merchant loss is huge – and as a trusted advisor, EMV represents an opportunity: The EMV Migration Forum estimates 9 million POS terminals in the U.S. will have to be upgraded this year.
12. IoT – Internet of Things – This up and coming term may be more prevalent in your vocab in the near future. The IoT refers to a network of physical objects and devices, where software, sensors and electronics, (and even cash drawers) can all communicate on a network to collect and exchange data. Cloud-based applications transmit this data to build useful intelligence and enable mobile, real-time responses.
The above is just a starter list, but jargon has a way of expanding and evolving, so if you've come across some interesting new terms, please share them with us.