Global manufacturer of cash management solutions hires an industry veteran to lead sales and marketing efforts in Europe.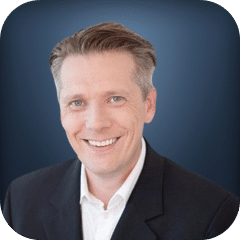 apg, a world-leading manufacturer of innovative, high-quality cash drawers, custom design solutions, and smarttill® Cash Management Solutions, announced today the addition of Jef Rours, to the role of Senior Account Manager DACH. In his role, Jef will focus on developing and maintaining relationships with partners in Germany, Austria, and Switzerland. Additionally, Jef will be working to expand apg's presence throughout Europe.
Jef comes to apg® with over 20 years of retail industry experience in direct sales, business/sales management, and IT Channel Distribution. He was most recently with ProGlove as Territory Account Manager and previously served in management and sales roles with IAC Group and Ingram. He has expansive knowledge of purchasing forecasting while improving market share in European markets which will be instrumental in developing strategic partnerships and for the growth of apg in Europe.
Jef Rours lives in Echt, Limburg, Netherlands and he attended Zuyd University of Applied Sciences. Please contact Jef at jef.rours@apgsolutions.com or connect on LinkedIn for more information about how you can trust in apg – at every point.