Waiting in Checkout Lines a Turnoff to European Shoppers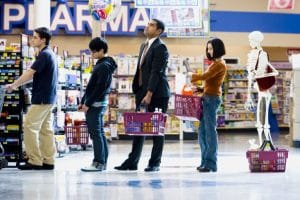 For many European shoppers, waiting at checkout lines any longer than five minutes is too long, according to retail study by Adyen. Shoppers are looking for an experience that satisfies three fundamental demands: convenience, context and control.
Retailers, however, aren't doing a stellar job of meeting expectations. For instance, while 38% of consumers don't want to wait longer than five minutes in POS queues, only 28% of retailers so far have mobile point of sale (mPOS) technology at their stores or offer self-payment methods. And fewer than half of retailers (41%) say they want to provide customers with cutting-edge payment options.
The inability to meet expectations is costly, the study points out. In the 12 months prior to the study's release, European retailers lost nearly €18 billion ($21 billion) in potential sales to competitors because long waits drove shoppers elsewhere to make purchases. Another €14 billion ($16 billion) was lost "because customers abandoned a purchase due to long queues and never made the purchase elsewhere." Among consumers who prefer not to shop in brick-and-mortar stores, 41% say it's because of queues.
Meeting Customer Demands
Today's customers are serious about convenience. "They expect to be able to purchase what they want, how they want, where they want and when they want," the Adyen study says. That's why "context" and "control" are also extremely important. Context means shoppers want the experience to be tailored to their individual tastes and preferences, and control comes down to interacting with retailers on shoppers' own terms.
"The competitive landscape in retail is shifting from price to experience. Retailers today must go beyond selling a product or service to delivering experiences that cater to their customers' unique needs. Knowing who their customers are – and how they're evolving – is the first step in this journey," the study says.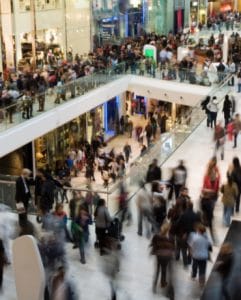 To close the gap between consumer expectations and actual experience, retailers should look at consumers Adyen calls "spendsetters," who like to use technology and have the highest demands for digital experiences. For instance, 65% like to check items online before buying them in store and 69% would welcome product recommendations from chatbots.
About half (51%) of all European shoppers are spendsetters, compared to one third in the United States. Spendsetters, Adyen argues, set the trends for how people will shop in the future. And their numbers are likely to increase because another group of consumers Adyen calls "fence-sitters" are likely to evolve into spendsetters as they "assimilate more digital technologies into their daily lives."
mPOS Technology Answers
Technology is the answer to customer expectations as retail shifts from primarily a transactional relationship to one that is more nuanced as a result of shoppers wanting to choose devices and methods of payments to make their purchases. Shoppers are in the driver's seat, and retailers need to respond accordingly with technology implementations.
APG offers Ethernet-connected and Bluetooth-enabled solutions that add convenience to store checkouts and eliminate long queues. The BluePRO® Bluetooth Device turns POS hardware into a mPOS by enabling Bluetooth connections between the cash drawer and tablets. NetPRO® Ethernet Interfaced cash drawers can be configured to interact with other on-premise hardware products and will communicate with retailer's mobile POS devices for cash drawer control. NetPRO® interfaced cash drawers also collect the transaction data, supplying the information necessary to identify security issues and to validate cashier training. Cash drawer access alert features can activate security cameras, time and date stamp security video recordings, and broadcast alert messages to a store manager's mobile devices to document unauthorized or unusual drawer openings
APG's Thin-bility POS solutions can help retailers provide the kind of experience that today's shoppers demand. Retailers who implement mPOS solutions will provide their customers with more convenience and will reduce long checkout lines decreasing walkouts and missed revenue opportunities. As the Adyen study shows, consumers will continue to want a faster, more personalized checkout experience and POS technology that meets these changing demands will come out on top.